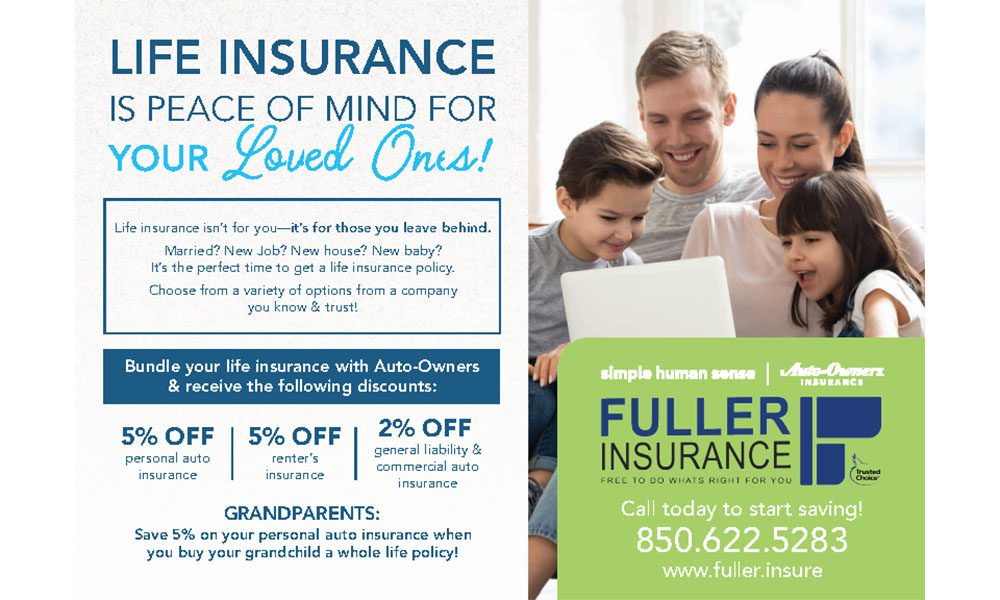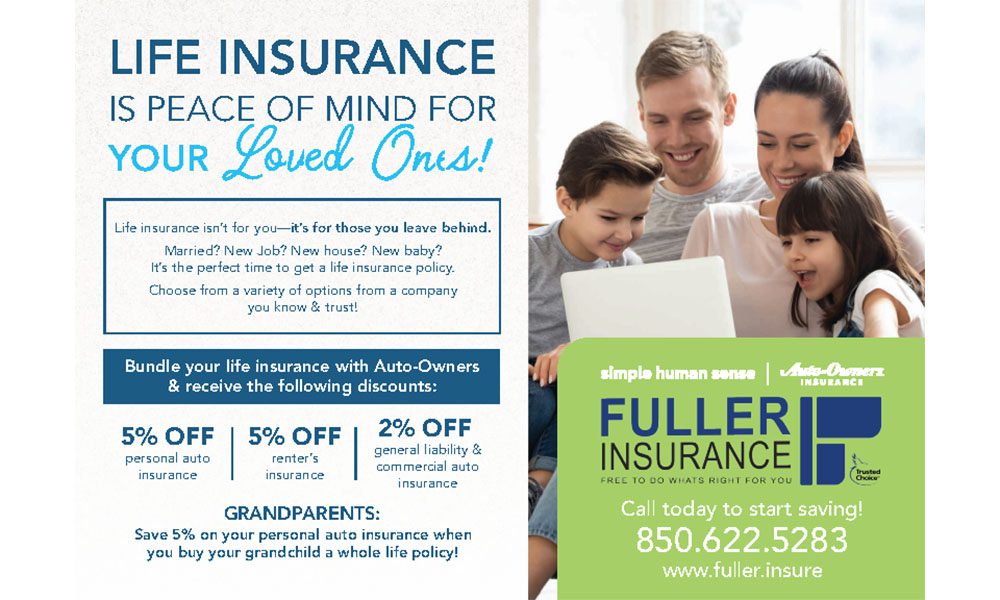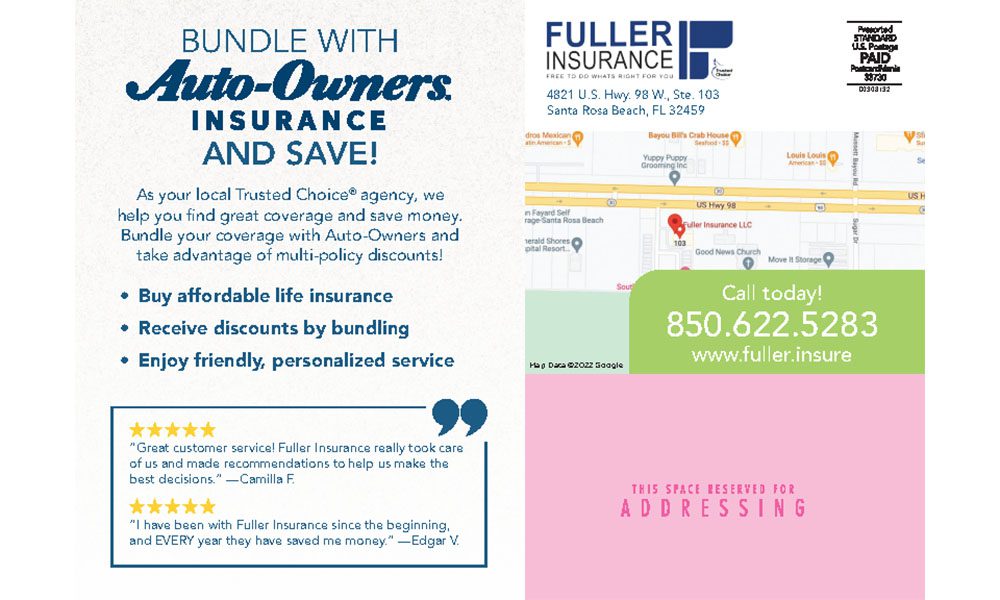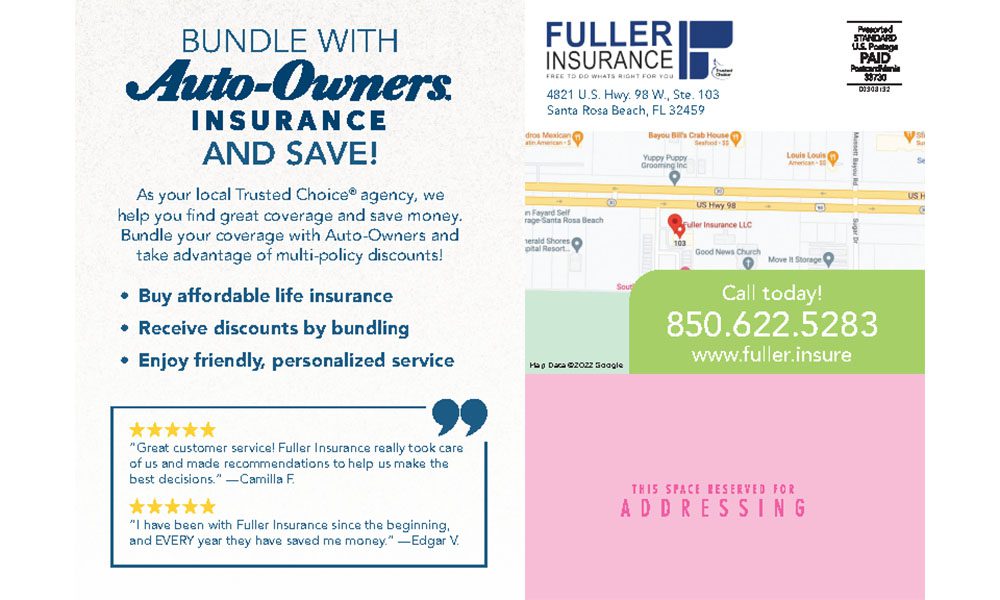 Look for our new postcard this week: "Life Insurance is Peace of Mind for Your Loved Ones."
Auto-Owners Life Insurance offers very competitive rates on life insurance, PLUS you get bundle discounts like 5% off Personal Auto, 5% off Renters, 2% off General Liability and Commercial Auto insurance, and 5% off multi-life billing.
So, take care of your family and get extra savings by bundling your life insurance with Auto-Owners Life. Life insurance is not for you, it's for those you leave behind.
– Fuller Insurance Team